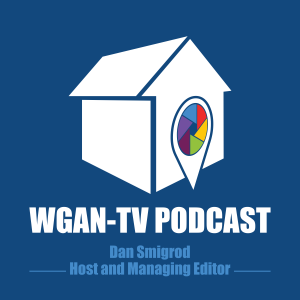 Friday Aug 10, 2018
How to Price and Sell Virtual Staging with Blue-Sketch Founder Petra Solderling
Why Virtual Staging? How to Sell Virtual Staging? What's a Good Photo for Virtual Staging creation?
--
Hi All,

On WGAN-TV Live at 5 (5 pm ET | GMT -5) Wednesday, 3 January 2018 ...

WGAN-TV: How to Sell and Price Virtual Staging with Blue-Sketch Founder and Head Designer @PetraSolderling

Petra will cover:

✓ Why Virtual Staging?
1. Attract home buyers
2. Help to visualize
3. Sell for higher price

✓ How to (re)sell Blue-Sketch Virtual Staging?
1. Use case
2. Marketing material
3. Pricing

✓ What's a good photo for staging?
1. Professional DSLR photos
2. Matterport Snapshots
3. Smartphones

✓ Styles and Design trends (home buyer profiles)
✓ Other related technologies (3 renderings, 3D Floor Plans)

What questions do you have about how to sell and price Virtual Staging?

We Get Around Network Basic, Standard and Premium Members Special Offer

✓ Savings on Virtual Staging
✓ Savings on 2D/3D Floor Plans
✓ Savings on SmartTags

Not yet a Member? Compare Membership Plans | Membership Benefits | JoinStandard.com

Best,

Dan

P.S. WGAN Forum Members are welcome to join the virtual studio audience to participate in the discussion.

P.P.S. In this (below) WGAN-TV Live at 5 in 2017, Blue-Sketch Founder @PetraSolderling demos and discusses Blue-Sketch services: 2D/3D Floor Plans; Virtual Staging; and SmartTags. 
Comments (0)
To leave or reply to comments, please download free Podbean or